When you have experienced an accident and require Hyundai-certified auto body repairs in the St. Louis Metro Area or Columbia, MO, look no farther than Schaefer Autobody Centers.
Since 1985, Schaefer Autobody has been providing collision repair for vehicle owners that nothing less than the best will do – and that's especially true for our Hyundai customers. This is why we are the preferred choice for Hyundai-certified collision repairs for the bi-state area, and have built our reputation with our attention to detail and lifetime guarantee.
Our talented and trustworthy representatives are transparent and honest throughout the entire auto body repair process. We have committed to using only OEM-certified parts on all of your Hyundai repairs, guaranteeing a proper fit and expert-quality repair.
What's special about a Recognized Repair Center?
At Schaefer Autobody, we have a state-of-the-art facility and I-CAR Gold class personnel to complete Hyundai certified auto body repairs.
Our Hyundai Recognized Collision Repair facility is equipped with approved equipment and the technology required to be a Hyundai-certified collision repair body shop.
It is of utmost importance that we stay up to date and educated to repair all Hyundai vehicle safety systems. Therefore, our I-CAR and ASE master certified technicians are trained by Hyundai America to execute collision repairs on all vehicle make and models expertly and efficiently.

Why choose Schaefer Autobody Centers for your Hyundai certified collision repairs?
As a Hyundai Recognized Collision Repair Center, we have the experience and expertise to work with all Hyundai makes and models, knowing them inside and out.
When you choose to bring your vehicle to Schaefer Autobody Centers, you can rest with ease, knowing you're working with the most skilled and knowledgeable Hyundai-certified staff that the area has to offer.
---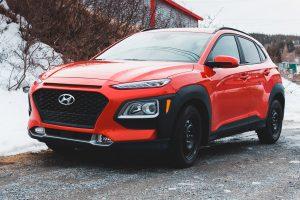 Hyundai Certified Collision Repairs includes:
State of the art I-CAR gold class facility
OEM factory certified parts
Expert technicians certified by Hyundai
Lifetime warranty on all paint and repairs
Work with all major insurance companies
Service built on honesty and integrity
Not all collision repair businesses are equal in terms of quality and care. Not every body shop decides to go through the rigors and requirements to become a Hyundai-recognized auto body shop.
Our collision repair process will make it look like the accident never happened, getting you back on the road safely, quickly, and without any detours.
It takes time, effort, investment, and dedication to excellent customer service that Schaefer Autobody Centers have committed to providing you since 1985. Our high-quality work guarantees the fit, finish, and safety of every vehicle we repair. Stop by and let us help make your life easier!
When you're ready to get your Hyundai repaired, call Schaefer Autobody Centers at 636-305-8288. Or, use the button below to schedule an appointment or start a virtual estimate online.