Events
Annual David Ian Charity Golf Tournament and Silent Auction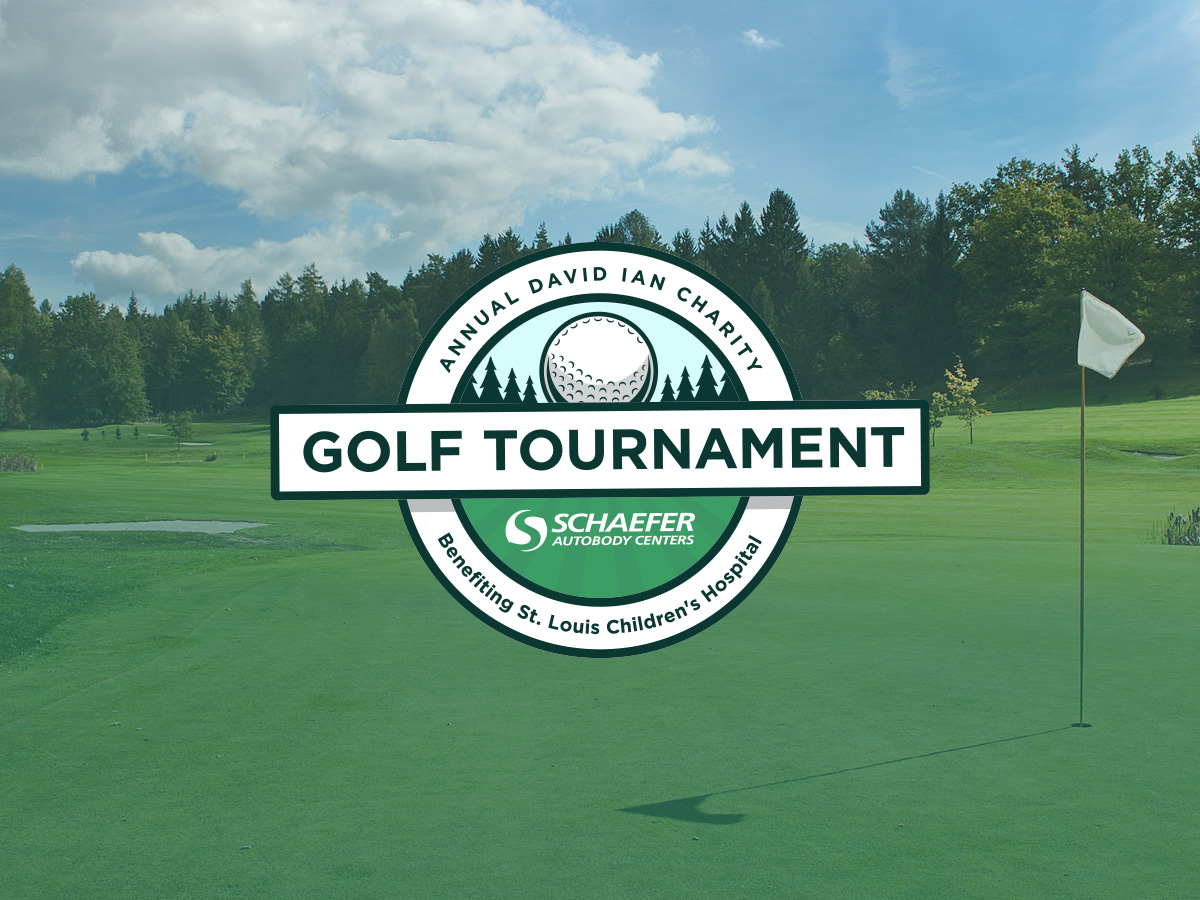 Event Description
MONDAY, SEPTEMBER 28TH, 2020
10AM REGISTRATION
BENEFITING:
ST. LOUIS CHILDREN'S HOSPITAL
Why we chose St. Louis Children's Hospital
In 2015 our son, David Schaefer, had been born with a couple of rare and severe medical birth defects, which required him to live in the NICU in St. Louis Children's Hospital. The odds were against him from day one; however his fighting spirit along with the incredible care he received allowed us to spend six months with our son. David unfortunately lost his battle with the illnesses in early 2016 but he continues to live on in our hearts and memories.
During our time at St. Louis Children's Hospital we met many other families whose lives had been affect by the illness of their child. We know from our experience how challenging it can be for any family to deal with a sick child that is receiving medical care. We saw the generous things that people and businesses in the community did for Children's Hospital and are forever grateful for how they helped both the children receiving care and the families supporting them. Going through this experience was the most difficult time of our lives. However, we are blessed to be in a position to give back to those who helped David and other children like him. This is why we've chosen St. Louis Children's Hospital to be the recipient of our annual charitable fundraiser. With your participation and donations, together we can help to improve the lives of these children and their families.
– Scott & Sarah Schaefer
Sponsorship Opportunities:

Costs:

Title:
Free foursome, logo placed on all tournament signage.
$7,500.00
Food & Beverage:
Free foursome, logo placed on lunch and dinner buffets.
$5,000.00
Golf Cart:
Free Foursome, logo will be on golfer name cards on each cart.
$3,000.00
Platinum Corporate(4):
Free Foursome, logo placed at a hole.
$2,500.00
Golf Ball:
logo will be placed on Dixon golf balls. Each golfer will receive a sleeve of logo golf balls.
$2,500.00
Food at the Halfway House:
Logo placed at the halfway house with food and drinks.
$2,000.00
Driving Range & Putting Green:
Free foursome, Logo placed at both DR and PG.
$2,000.00
Beverage Cart:
Logo placed on a beverage carts. Allowed to drive the cart.
$1,500.00
Longest Drive Hole:
Company logo will be placed at one of the longest drive hole.
$1,200.00
Closest to the Pin:
Company logo will be placed at one of the closest to the pin holes.
$1,200.00
Value(4):
Foursome plus a Hole sponsorship.
$1,100.00
Hole(4):
Allowed to sit at a hole, hand out drinks, play games, and/or hand out promo items.
$500.00
Corporate:
Signed placed at a hole.
$250.00
Golfing Opportunities

Costs:

Golf:
Includes lunch, drinks , cart fees, green fees, and dinner.
$175.00(each)      $700.00(foursome)
Silent Auction & Raffle Donation Items needed
Silent Auction & Raffle Donation Items needed
CLICK HERE FOR PRINTABLE GOLF FORM
Please print and return the form to Attention: DAVID IAN Charity Golf
Schaefer Autobody Centers, 11157 Lindbergh Business Court, St. Louis, MO 63123 or Scan & Email: golf@schaeferautobody.com
Payment for donation and/or sponsorship: please make checks payable to Schaefer Autobody Centers or pay online by clicking the button below.
We look forward to future success in hosting charity events to give back in our community's.
Giving back to the communities that support us has been apart of our culture at Schaefer Autobody Centers since opening in 1985. In 2018 we raised the bar by hosting our first annual charity golf tournament to benefit St. Louis Children's Hospital. We know that many families have experienced the challenges of raising a child with severe illness or medical issues and how valuable it can be to have such a great resource in our hometown.
St. Louis Children's Hospital is one of the premier children's hospitals in the United States. Charitable donations cover the costs of programs, services and treatments proven to improve patient outcomes, but are not eligible for reimbursement by insurance companies. It allows Children's Hospital to make decisions not according to what makes fiscal sense, but according to what is in keeping with their mission to do what's right for kids.
Thank you to all of our sponsors, donors, volunteers and golfers. We wouldn't of been able to do this without you.
2018 golf tournament & Silent Auction
2019 Golf Tournament & Silent Auction
2020 Golf Tournament
September 28, 2020
12665 Big Bend Rd,
Kirkwood, MO 63122