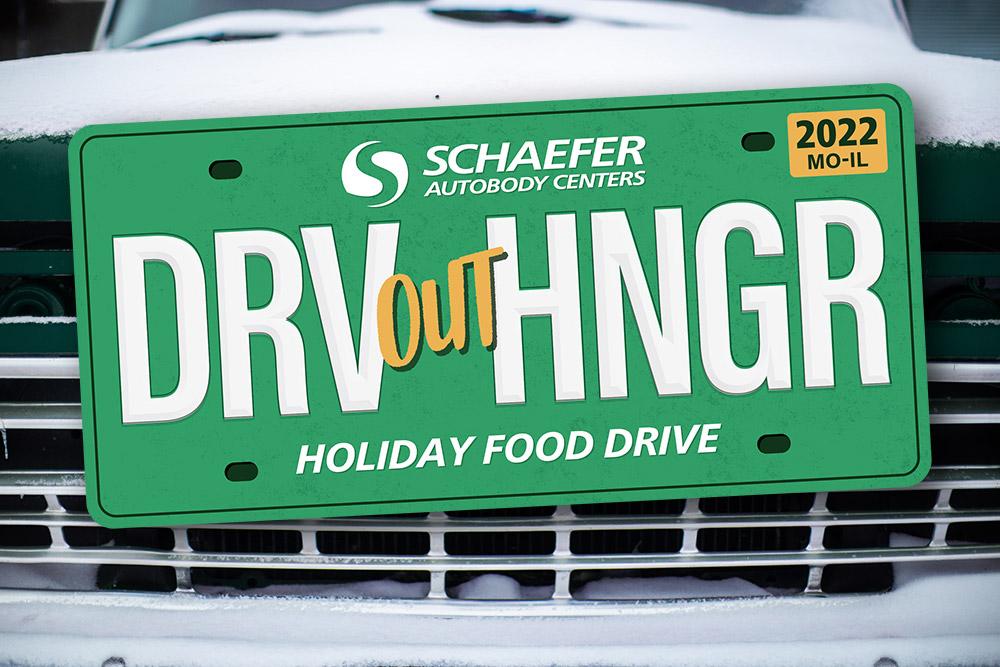 Drive Out Hunger Food Drive
This holiday season, we ask you to join Schaefer Autobody Centers in helping feed and provide for the less fortunate with the Drive Out Hunger food drive. We have partnered with the St. Louis Area Foodbank and The Food Bank of Central Missouri to ensure all donations remain right here in our local communities. As a locally-owned and -operated business, Schaefer Autobody know it's important to take care of our neighbors, especially in this season of giving.
All Schaefer Autobody Centers' locations will be drop-off locations for the public to make a donation. Visit the Locations webpage to find the shop nearest you. Look for the large red drop-off barrels in the lobby to leave your donation. Barrel already full? Please leave your donation adjacent to it.
When coordinating the food drive with the St. Louis Area Food Bank, they sent us recommendations for items that are needed most this time of year. By no means is this list extensive, and many other non-perishable and non-expired items not found below may be donated, as well.
Food Items
Canned Meat and Fish
Mac and Cheese
Instant Mashed Potatoes
Canned Fruits & Veggies
Peanut Butter
Jelly
Juice
Canned Chili
Beans
Canned Soup
Rice and Pasta Products
Cereal and Oatmeal
Powdered Milk
Crackers
Fruit Snacks
Granola Bars
Applesauce
Non-food Items
Personal Care Items
Feminine Care Products
Baby Care Products
Household Essentials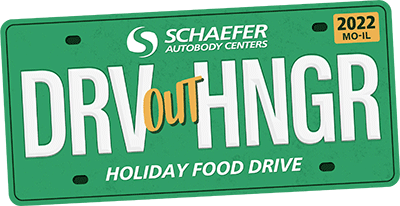 Please note: We accept and encourage donations that support special diets and/or the specific chronic conditions of our neighbors. Food donations that are high in protein, 100% whole grain, low or reduced sodium, and low sugar will make the most nutritional impact.
If you have any questions or would like your business to participate as a drop-off location, please email marketing@schaeferautobody.com.